The Velocita Alchemist brings seemingly unsustainable top speeds to players and real sustainability to boot production.
Built for players that play at their own pace and create chances out of nothing, ground breaking ProWeave on the upper delivers the ultimate adaptive fit - it's like a second skin with more raw speed and sure-footed stability.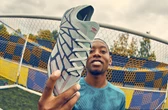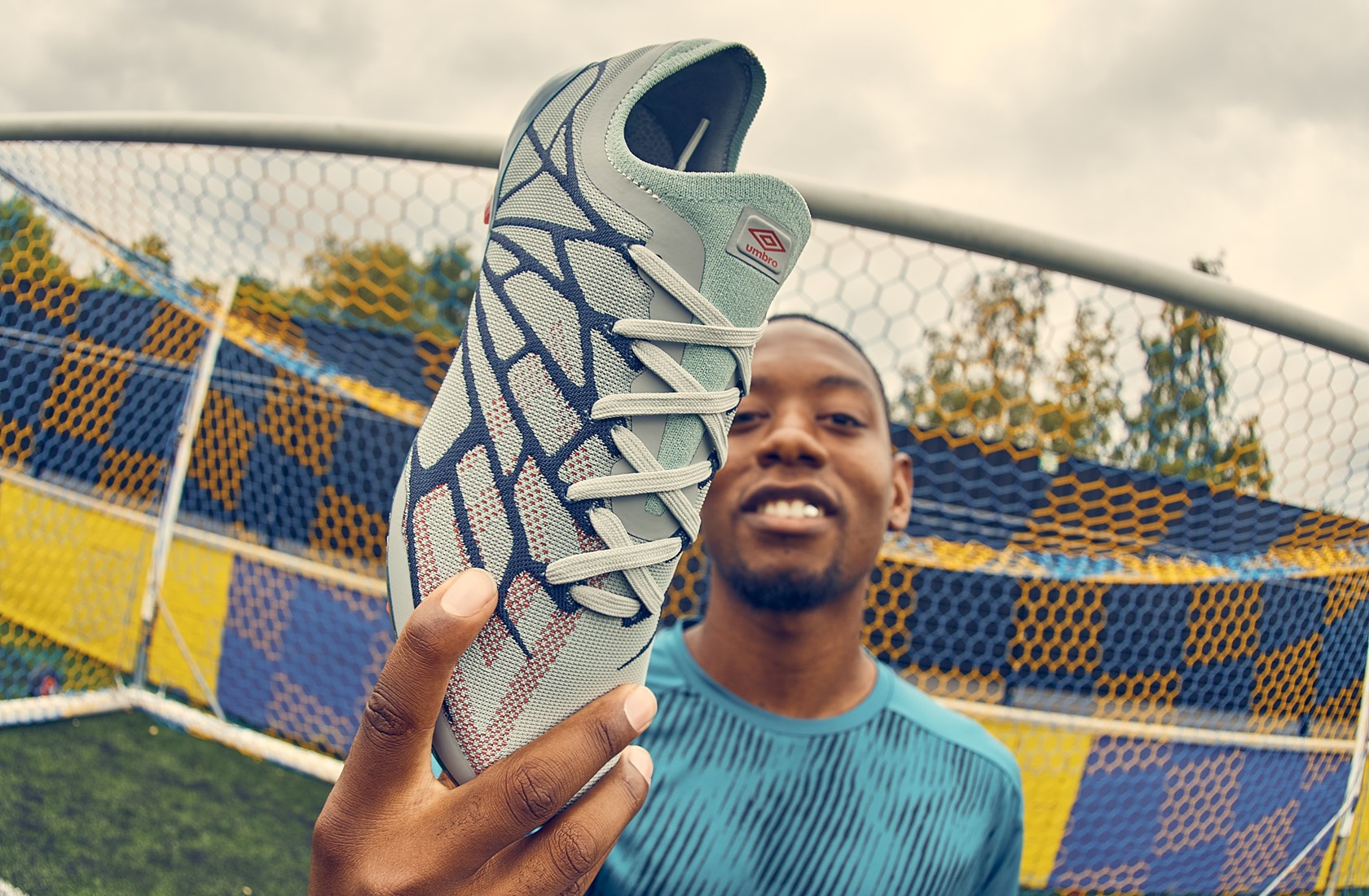 TPU yarns and a biomimicked bee-wing structure makes the single layer upper strong without sacrificing a millimetre of multi-zonal stretch. The yarns also provide a grippy feel for total ball control. With a full water-resistant finish, bad weather won't slow players down.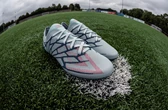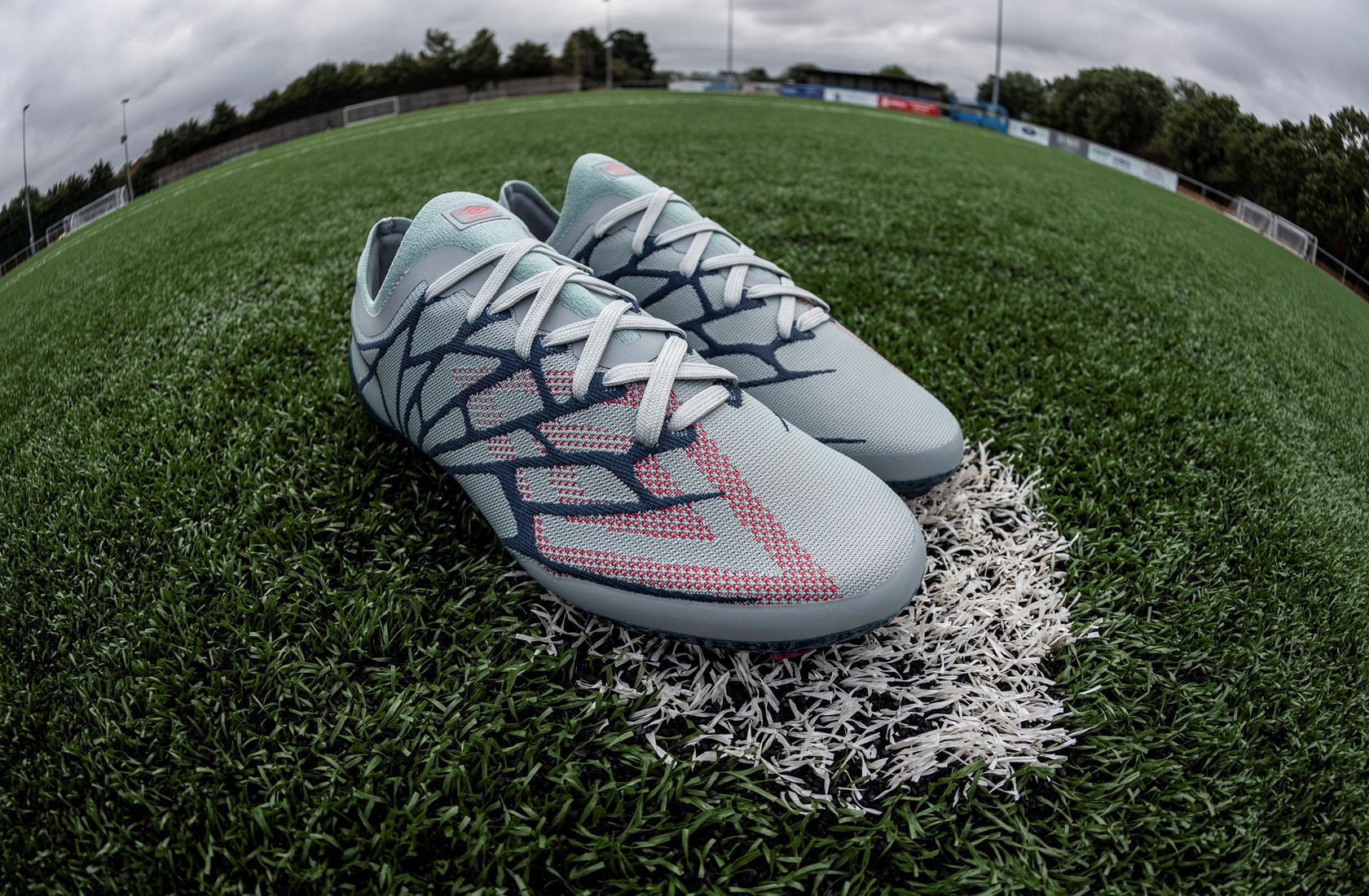 On the bottom of the boot, a Pebax Powered® Sprint+ outsole brings multidirectional agility, while the stud geometry distributes pressure evenly for strong traction and a comfortable change of pace and direction. It's the boot that let's players make magic on the pitch and lets them control the twists and turns of time itself.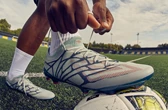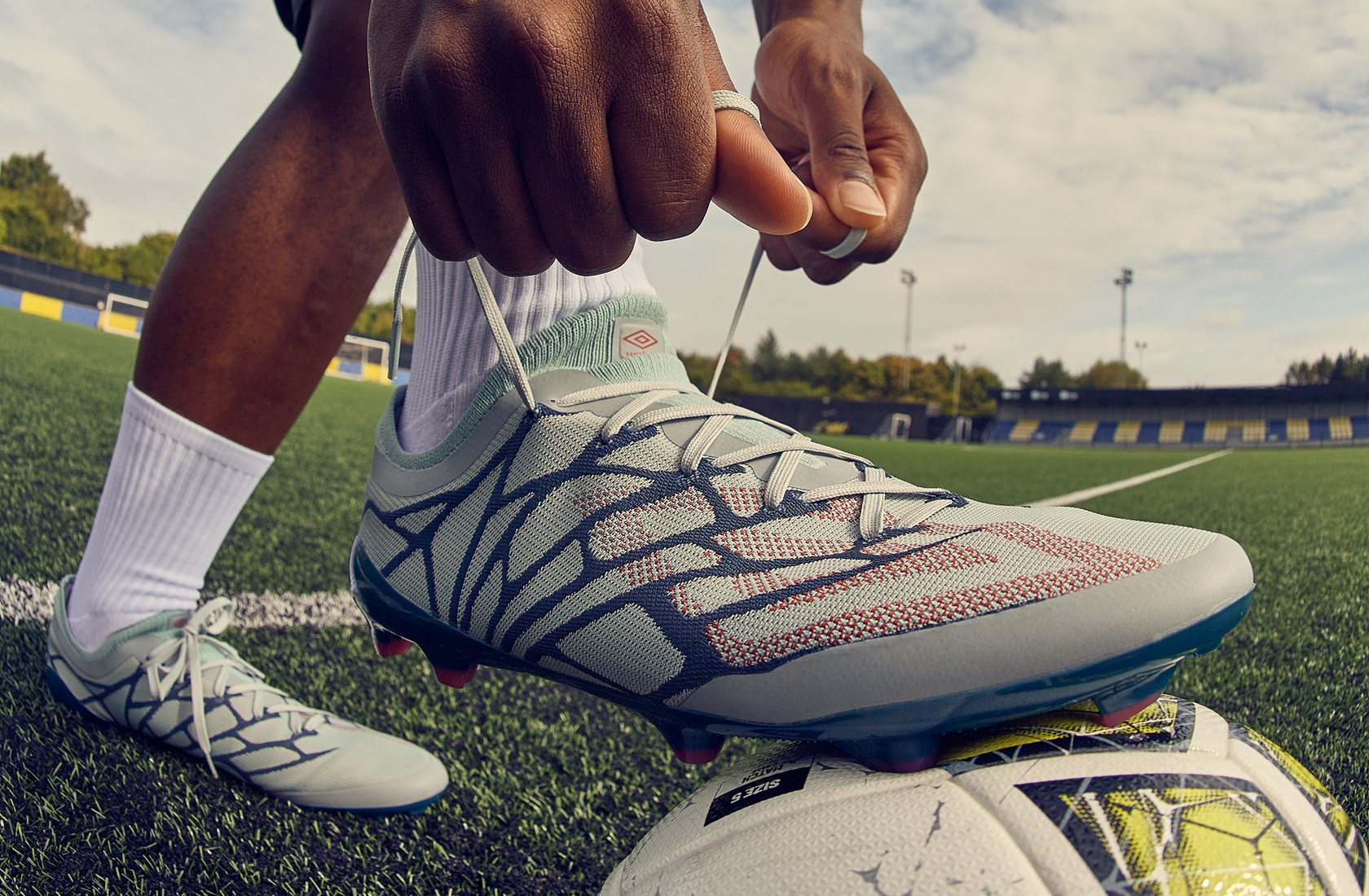 For this first release in Limeade/ Black/ Periscope Umbro have teamed up with extremely skilled Football influencers including @mofreestyle, @domfutbol and @rjskills52 demonstrating how to "twist time". Follow the campaign on @umbro social channels or search for #twisttime
Velocita Alchemist is available globally now.