Umbro has dropped a serious new upgrade for Spring/ Summer 2022 with Sala BR Pro.
The Sala BR Pro is designed for young, dynamic and exciting players. Those who have the skills to draw opponents into a dance and dominate the game with every touch, dribble, pass and shot.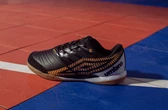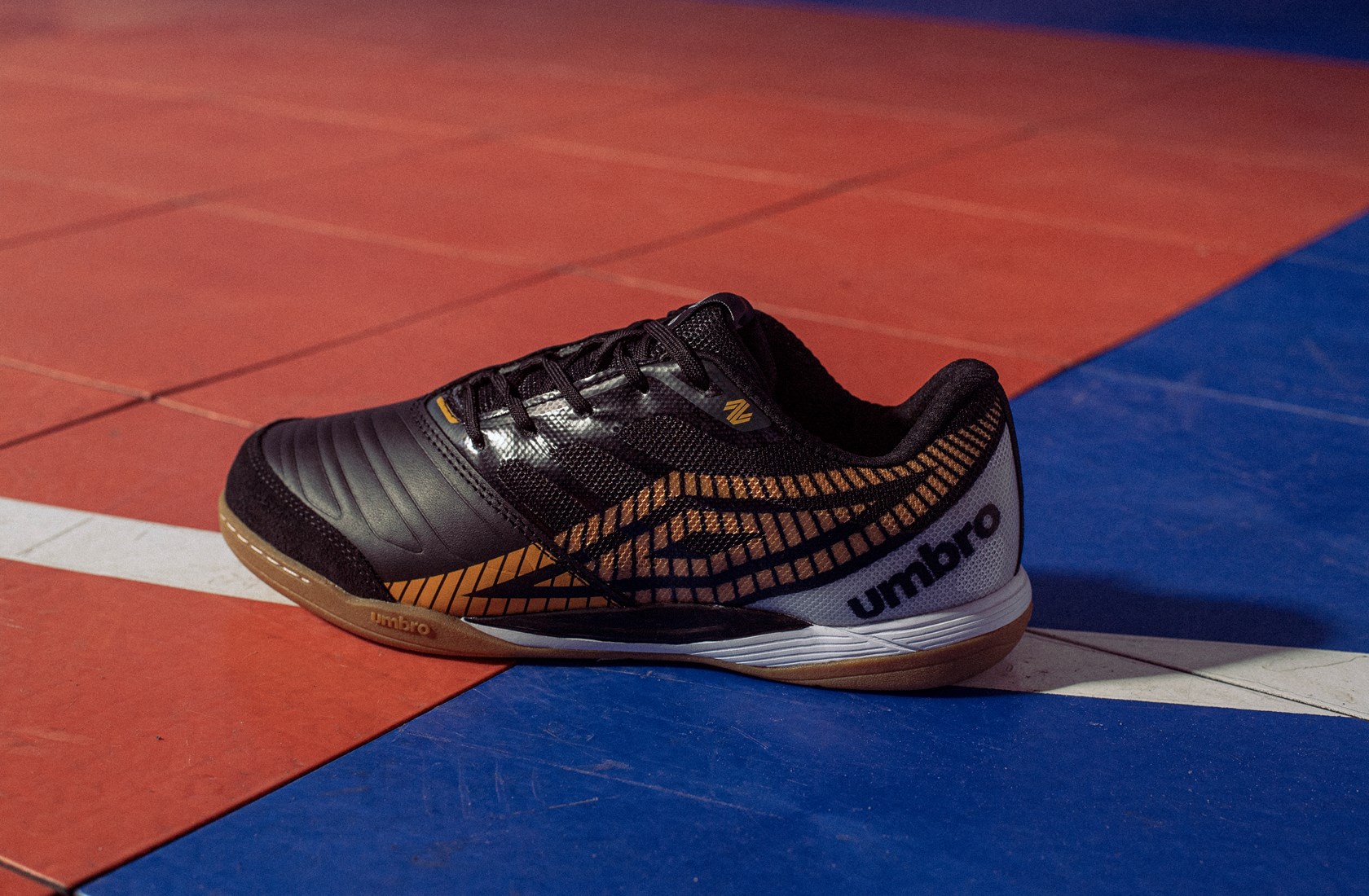 To ensure stability, a lightweight mesh has bee fused with a T.P.U frame. Not only does this give the shoe structure but also helps to keep your foot in position and reduce injury whenever you move.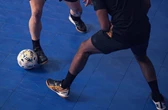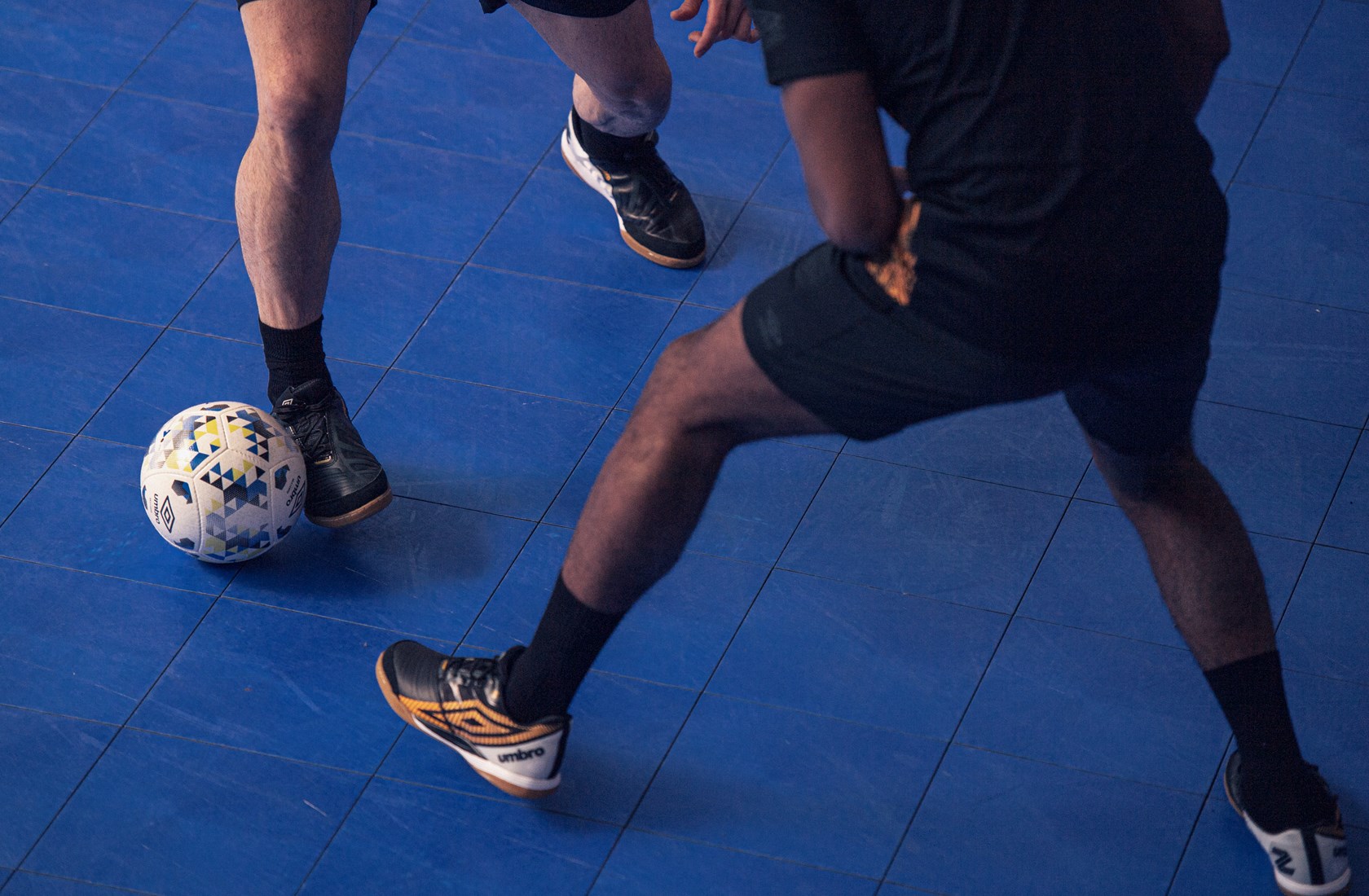 More control is made possible thanks to a combination of leather and suede stitched on the toe. This helps to soften the impact of the ball for the perfect first touch.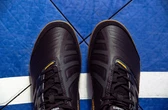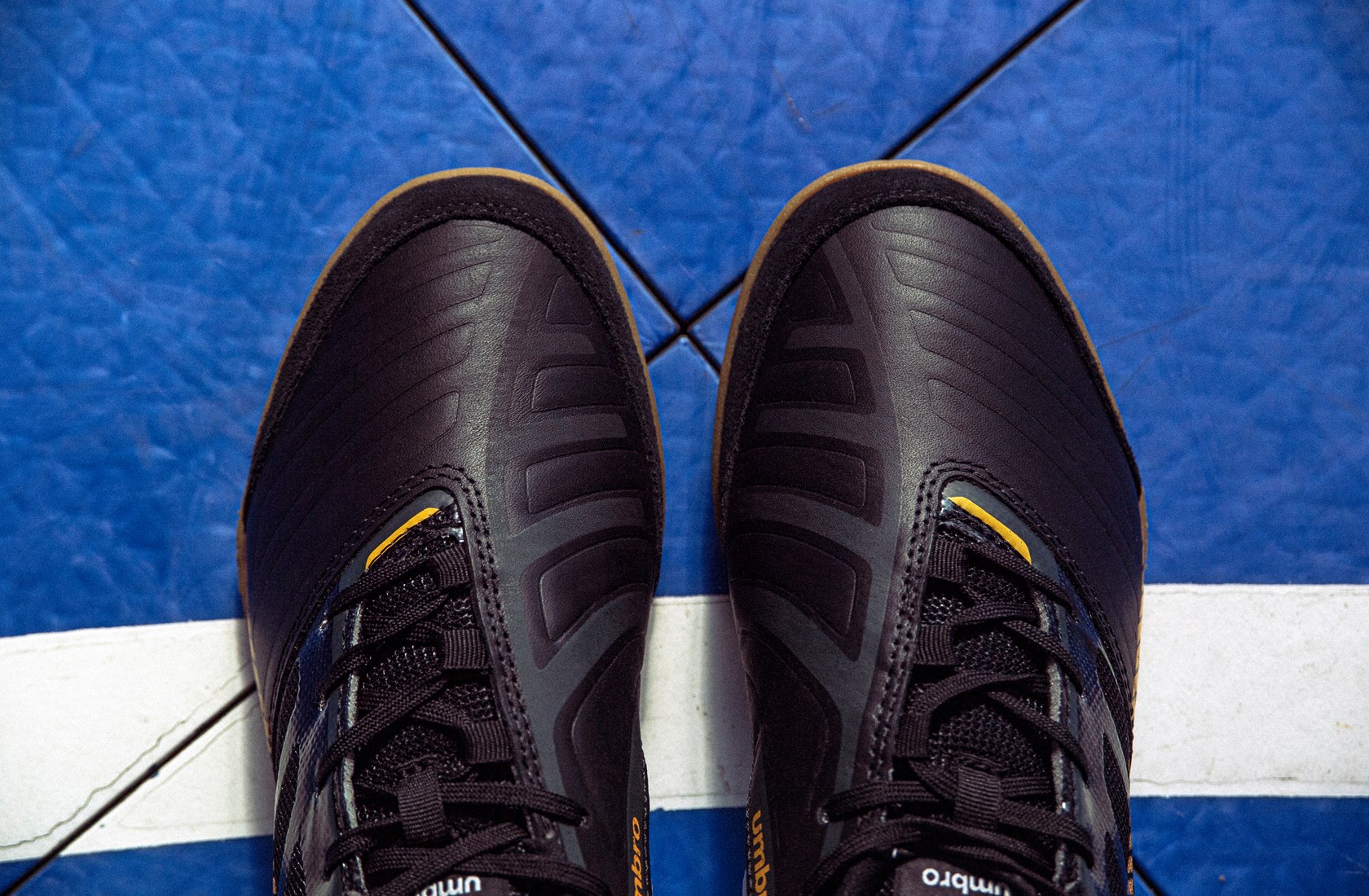 Finally, a non-marking outsole made from 100% natural rubber provides traction and agility, so you can dictate the pace of the game and leave your opponents in the dust.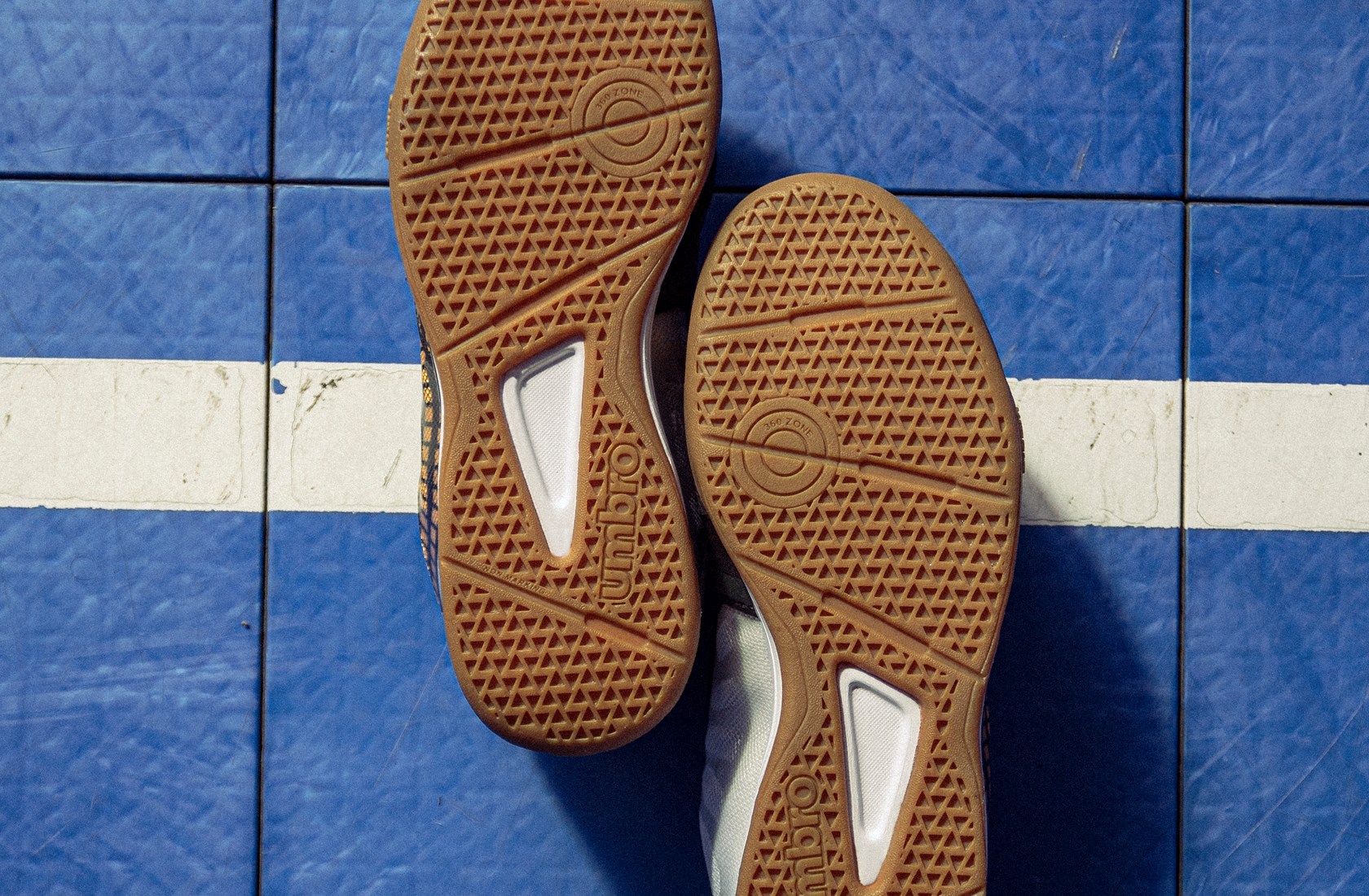 The Sala BR Pro is available in Black/White/Saffron from 21.05.22. Keep up to date with the campaign on @umbro socials or by searching #salabrpro