Collabs
Balibaris X Umbro
Just in time for an actioned packed month of international rugby, Umbro France have teamed up with Balibaris to drop a new capsule collection inspired by the spirit of the game.
Founded in 2010, Balibaris has become an iconic French brand, revisiting the essentials of men's clothing with a contemporary twist. Inspired by the personal desires of its founder Paul Szczerba, Balibaris offers a casual chic universe without being stuffy.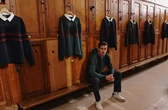 For Autumn/Winter 2023, the collection celebrates the game of rugby and the spirit, integrity and camaraderie through a perfect balance of French elegance and English sports culture. Inspiration comes from a love of history and 90s rugby aesthetics for relaxed styles and traditional fabrics.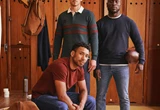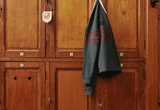 The six-piece collection features includes staple wardrobe styles including long sleeve polo shirts with traditional rugby collar, track jacket, hoodie, sweatshirt and t-shirt. All pieces are styled in a seasonal palette of navy, off green and Bordeaux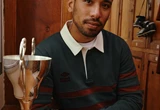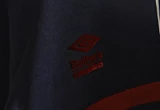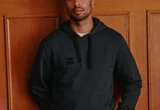 The Balibaris X Umbro collection is available now via Umbro France.