Campaigns
How deep is your love? X Brentford FC
For fans, tattoos are the ultimate gesture of devotion to the club and the game they love. Each one tells a story of highs and lows, crests, and colour, of simply unforgettable moments.
"How deep is your love" is a serialised campaign that explores the personal stories and moments behind some fans' tattoos. Following the reveal of the Werder Bremen jersey earlier this year, we joined forces with Brentford FC and renowned jersey artist Floor Wesseling from Blood In Blood Out, to discover unique tattoo stories from Brentford fans.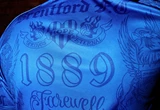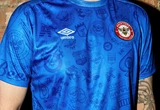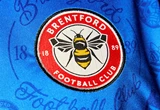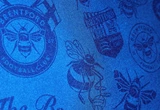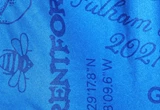 First team players David Raya, Josh Da Silva and Pontus Jansson kicked off the campaign, sharing the stories behind some of their most meaningful tattoos. Then it was over to the fans to submit their own tales and tattoos. Over a hundred supporters shared their personal body art ranging from club crests to famous Brentford landmarks and plenty of bees.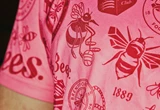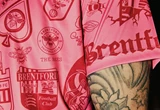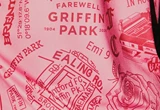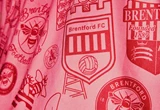 From all entries, our favourite tattoos were carefully selected and transformed into a unique jersey design available in blue and pink. The jersey is available as a limited-edition via shop.brentford now.
Follow the campaign on @Umbro social media channels and umbro.com or search #howdeepisyourlove.