Boot Room
Our Game Is About Art
The U by Gaku is an ongoing collection dedicated to Gaku Shibasaki, who plays for CD Leganes, a Spanish Segunda Division club, and captains the Japanese national team. For the latest addition to this collection, Umbro Japan have a special edition Accerator Pro, which features a graphic on its upper inspired by the famous Japanese Nebuta illustrations.
Gaku hails from the Aamori prefecture, which is famous for Nebuta Matsuri, a traditional festival held every year. The stars of this festival are the Nebuta – large, illuminated floats, featuring illustrations of brave, warrior-like figures.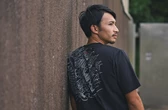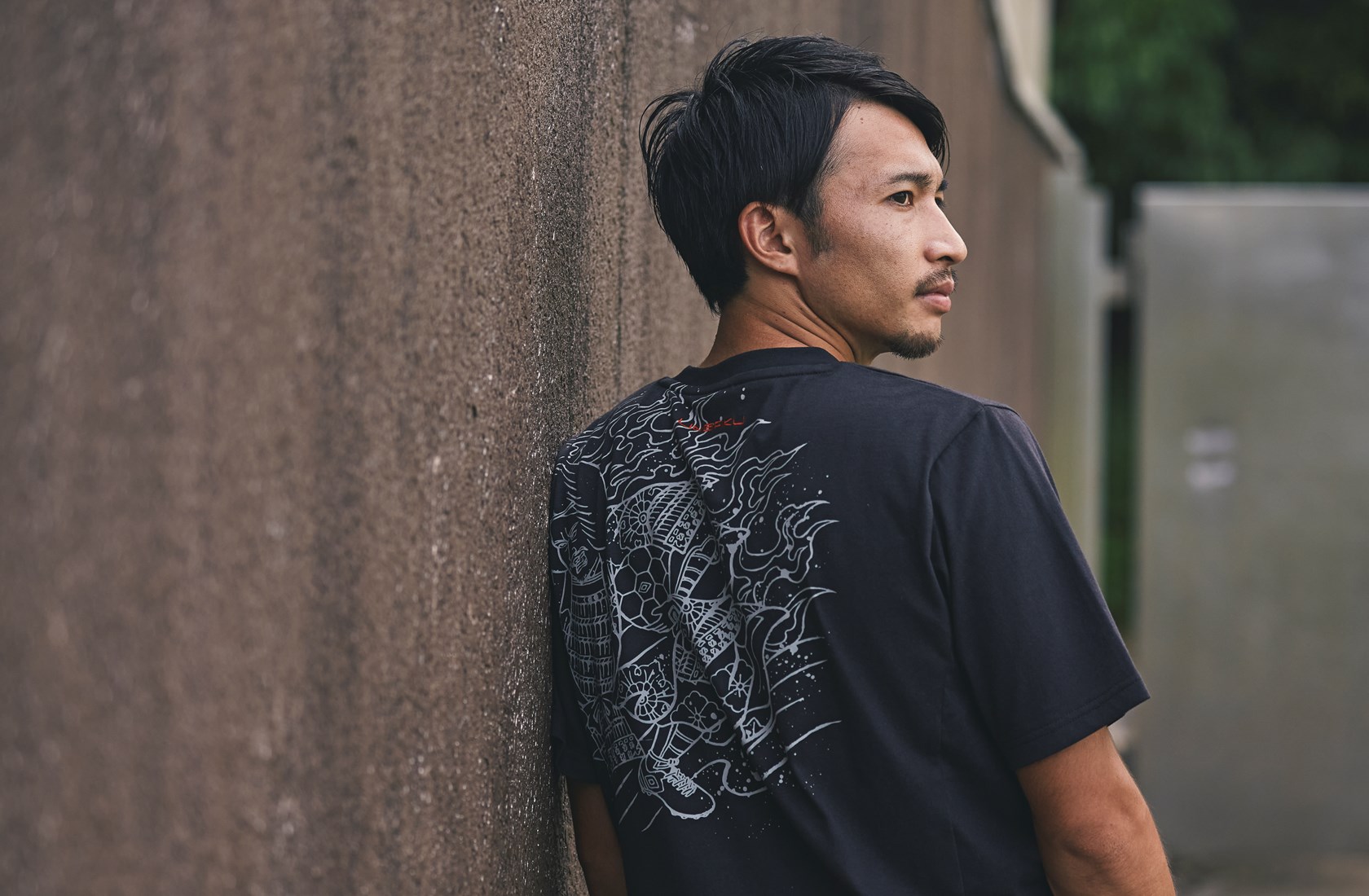 The new Accerator boot has been updated with an illustration designed by Asako Kitamura, the first female Nebuta artist in Japan. Asako is very enthusiastic about the collaboration and really enjoyed the challenge of applying a traditional art form to a modern boot and expressing the personality of Gaku.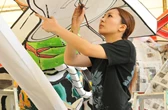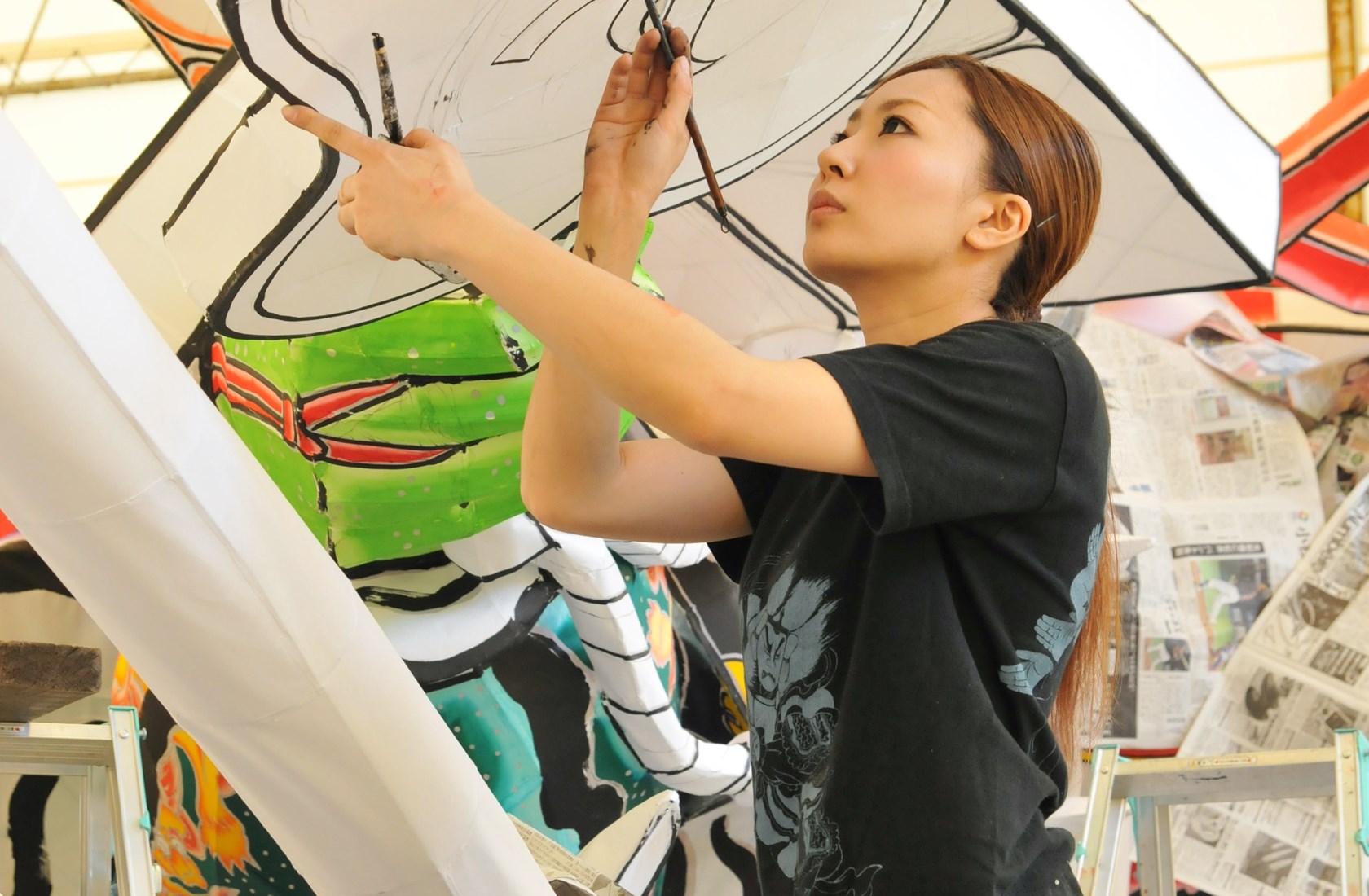 The illustration is based on the figure of the well-known bushou warrior, who has been transformed into Gaku, holding a football and wearing boots. This is a real step change for this art form, which usually takes a very traditional approach and never alters the heroic figures to reflect an actual person.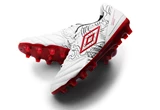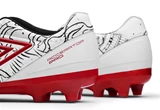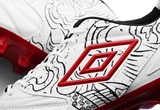 Apart from its striking upper the boot retains its original functionality, which was created with pro player feedback. The boot features a soft leather upper that moulds to your foot and provides a great first touch as well as excellent ball control. The Accerator's outsole configuration aids agility and a cushioned liner provides. The U by Gaku is exclusively available in Japan now.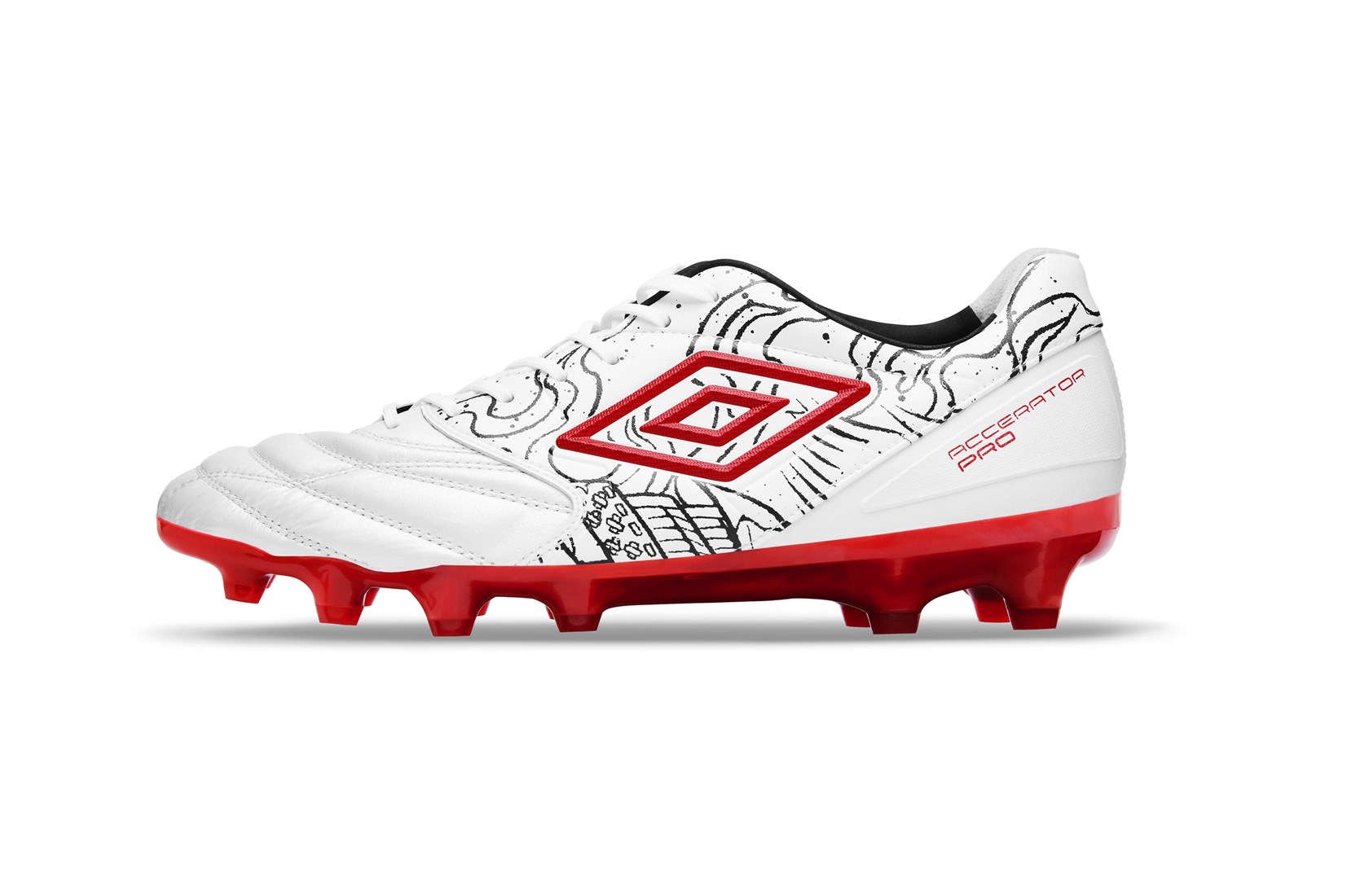 More Umbro Football Boots