Team Kits
El Salvador 23/24 Home & Away Kits
We are proud to present the 23/24 home and away kits for El Salvador National Team, inspired by the history and culture of the nation and its people.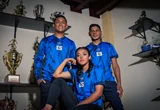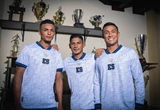 Styled in traditional Blue, the home jersey features a striking graphic pattern across the front. This has been designed to appear like bolts of electricity to reflect the energy and excitement that the players carry with them into each game. The look is completed with the 'ES' and double diamond logos embroidered on the chest.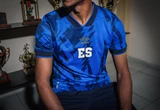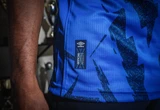 The away look pays homage to the history of El Salvador and its links to Mayan Culture. Styled in white, the jersey features graphics designed to represent Mayan textures that were commonly used in architecture, decoration, clothing, fabrics and more. Trims including the collar and sleeve cuffs have been popped in Navy and Blue.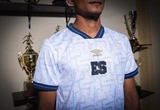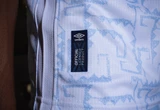 Both jerseys also feature the Salvadoran Football Federation logo as a sign-off on the back of the neck. The El Salvador 23/34 Home & Away kits are available to purchase now in selected countries.