Teamwear
SV Werder Bremen Icon Pack
SV Werder Bremen and Umbro have joined forces to drop a new Icon Pack collection and it's just bursting with seasonal vibes.
For A/W'21, the collection pays homage to Werder Bremen's iconic stadium, the Wohninvest Weserstadion. This features as a small green label with a white pictogram of one of the four light posts that illuminate the pitch.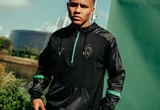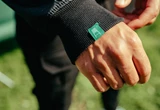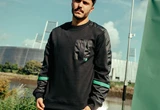 Key styles include the Bremen tee and windbreaker which both feature reflective prints on the back. The pack also includes black sweaters, a white and a black hoodie, a cargo jog pant and cargo shorts.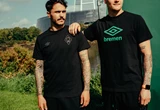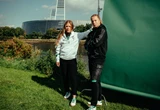 The Icon Pack 2021 is exclusively available via werder.de and outfitter.de.