The ways in which football jerseys are worn has shifted over the past few years. From strictly worn to the stadium on a matchday, they have become a daily wardrobe staple.
To celebrate this, we want you to show us how you wear your favourite Umbro jerseys. From dressing down with a pair of denim jeans and your favourite sneakers to more sartorial takes, pairing a jersey with a tailored jacket, trousers, and loafers, we want to see your unique style.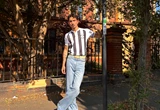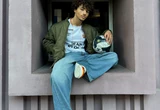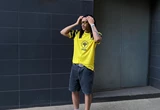 To enter, all you need to do is upload content (photos or a video clip) to your Instagram or TikTok account showing us how you wear your favourite double diamond jersey from any team that we currently sponsor. Don't forget to use #StyleItOut in your caption!
The most unique and interesting outfits will be entered into a public vote on Instagram Stories where our followers will vote for their top 3.
Each winner will receive a selection of the latest jersey's from Umbro sponsored club's and national teams around the world to style as they please.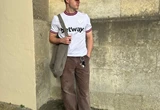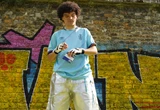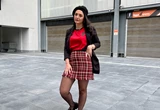 To inspire you, we've teamed up with stylish content creators from around the world including @stuccigus, @vadecamisa, @syfohendrix, @anasboukami and @im.5ft. Each one will showcase how they put together an outfit featuring their Umbro jersey from their wardrobes and why they wear them.
Entries are possible now via @umbro Instagram and TikTok until Midnight UK Time on 14.11.23 Keep up with the campaign by searching #StyleItOut. For full terms & conditions, click here