News
The Nations' Collection goes collectible
Calling all kit lovers….we have teamed up with consumer and fan engagement technology company Equitbl to drop our first-ever smart digital collectibles.
To mark the occasion, we've chosen "The Nations' Collection by Umbro" as the theme. Jersey patterns from the collection have been adapted by football culture design studio, Acid FC and applied to UmbroID ('Umbro' + Droid'), a digital representation of the football fan.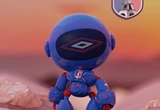 It exists in a fantasy world inspired both by another planet and a desert environment at dawn. UmbroID sets the tone for future possibilities and provides the perfect setting for the vivid patterns of the collection.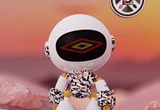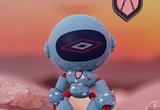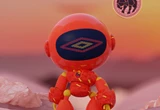 Pre-registration for this limited edition drop is available now via www.dnizn.com so you can be first in line for the pending sale coming soon.