Collabs
Nigel Cabourn X Umbro
We've teamed up with iconic British designer Nigel Cabourn to drop a vintage-inspired collection for Autumn/ Winter '21.
Hailed as a cult British designer, Nigel Cabourn has worked in the industry for over forty years. His collections are not influenced by 'fashion' trends but driven by inspirational stories of real people in history and vintage military, outdoor and workwear pieces.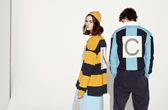 For Autumn/ Winter '21, the unisex collection adds a contemporary twist to a selection of iconic Football and Rugby silhouettes. 
Key pieces include the Drill Top with matching Training Pants (styled in RAF Navy). The pigment dyed Training Sweater and a striped Regiment Rugby Top in blocky Gold or Sky Blue horizontal.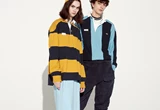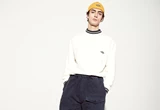 Accessories are also available including a low-top suede Sneaker, Ribbed Beanie Hats and an aged leather WW2 Rugby Ball.
The Nigel Cabourn X Umbro collection is available to order now via umbro.co.uk.