Collabs
Our Game is about Art - Patrick Rougereau
Umbro France has teamed up with one of the country's most famous food photographers to drop a limited-edition jersey.
Following on from collaborations in 2021 with artists including Jaouad Bentama and Lucy Macaroni, this latest drop features original artwork by Patrick Rougereau. One of the world's most talented food photographers, Patrick's photography reflects his love for products, the beautiful and the tasteful, and his encounters with the greatest chefs.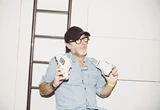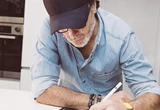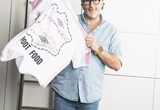 Styled in White and Pink, the 'FOOTXFOOD' jersey features a unique graphic made up of a pair of iconic Speciali boots with studs made from raspberry cream. Further details include a collaboration crest and Make-A-Wish logo.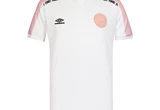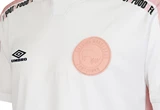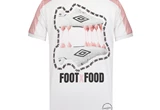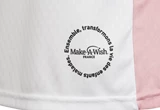 All funds raised will be donated to Make-A-Wish France, helping to fulfil the wishes of children, from 3 to 18 years old, suffering from serious illnesses.
"If anyone had told me that one day, my job as a culinary photographer would allow me to create a soccer jersey, I wouldn't have believed it! But that's the unprecedented challenge Umbro offered me".