It's a training thing
It's a training thing: Athletics
We are back with more #itsatrainingthing stories delving deep into the intrinsic motivation of athletes across various sports. First up, Triple Jumpers Jordan, Sarah and their teammates at Brunel University, London.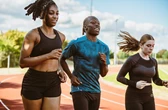 Jordan trains hard so he can one day represent Sierra Leone at professional level. Having the support of his teammates during training and competitions makes a huge difference and allows him to focus on the next jump, knowing that his team have his back no matter what.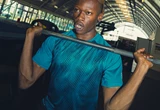 Sarah comes from a competitive family and has ambitions to follow in her mother's footsteps as a professional athlete. For Sarah, her team plays a key role in supporting her, always there to lift her up when it's been a hard day or push her to get that last rep in before the end of the session.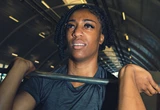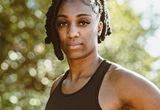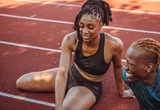 Stay tuned for more from Jordan, Sarah, and their teammates on @umbro social channels or by searching #itsatrainingthing. Stand by for more stories dropping very soon.