It's a training thing
It's a training thing X Malachi
17-year-old Malachi eats, sleeps, and breathes Football.
Playing for Kinetic Academy in London, he spends countless hours each day working on his fitness and developing his skills so he can achieve his goal of becoming a professional player.
The motivation to achieve his goal goes far beyond just stepping up to the top level, it's also about creating a better life for himself and his family.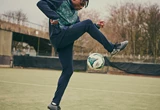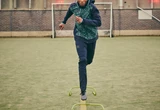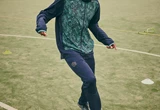 When it comes to training, Malachi focuses on his passing technique. To help with this, he regularly analyses footage from the pros and identifies new techniques to learn. Whilst he enjoys training with his teammates each session, Malachi knows that he's also training with the competition.
"We always have banter throughout the session but obviously deep down we know we're also playing against each other".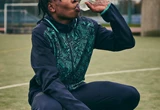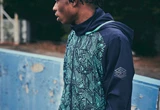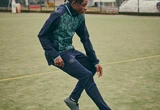 Stay tuned for more from Malachi on @umbro social channels or by searching #itsatrainingthing. Stand by for more stories dropping very soon.