Boot Room
Umbro Launch Blue Sapphire/Lime Punch/White Pack
Just in time for Halloween, Umbro issues a third boot pack for Autumn/ Winter 2020.
The Blue Sapphire/Lime Punch/White colourway adds a menacing finish to Tocco and Velocita, our deadly duo. Be prepared to terrorise teams, cut the midfield in half and give defenders nightmares for weeks.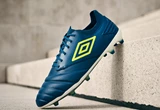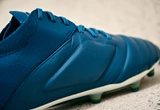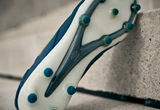 The Tocco is the boot for playmakers, who strike fear into the opposition with killer passing and skills that leave other players shaking in their boots.
Combining the superior control of a classic leather boot with the lightweight profile of a speed boot, Then Tocco includes simple technical features such as water resistant Italian Idro-leather upper,  D3O® in the forefoot to reduce ball bounce and memory foam in the mid foot.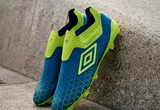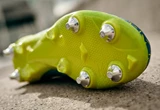 Completing our deadly duo is Velocita 5. The Velocita gives attacking players everything they need to truly become a speed demon. It's a no-nonsense lightweight boot for effortless agility, aggressive change of pace, and scary multi-directional speed.
The Velocita 5 features an auxetic memory flex upper, designed to meet the demands of dynamic movement. This accompanied by a lightweight Pebax ® Sprint+ outsole with custom stud pattern for optimal traction.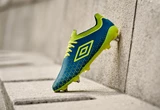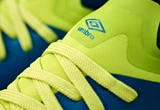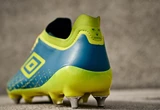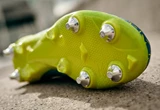 Players also have two options when it comes to laces. The Elite version offers a laceless upper with a larger strike zone, whilst the Pro version provides a more secured, locked-down feel.
The Tocco Pro and Velocita 5 Elite and Pro in Blue Sapphire/Lime Punch/White are available globally now.
More Umbro Football Boots