Boot Room
One touch is all I need
We've dropped a seriously saucy Black/Cherry Tomato colourway for Tocco Pro so you can step out onto the pitch in style whenever the next season kicks off.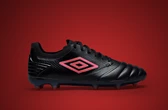 The new Tocco is built for players who want to keep those possession stats high. Effortless control is made possible by D3O technology on the upper which reduces ball bounce so you can finesse your first touch, even if you haven't played in a while. Seriously, your first touch will never feel better.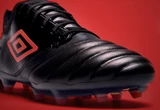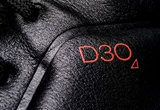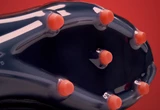 IDRO Italian K-leather reduces water absorption by 75% so you can move the ball with purpose. Finally, the energy efficient PEBAX outsole combined with knitted collar and moulded heel give you the support needed to take control of the game for the whole 90 minutes – leaving plenty in the tank for extra-time!
Velocita Pro is available in Black/Cherry Tomato now.