Team Kits
Rosario Central 'Pink October' Kit
Uniting against a common cause, Umbro Argentina have joined forces with Club Atlético  Rosario Central to raise visibility and awareness of Breast Cancer.
Launched with the campaign "Empathy that unites us", the objective of the jersey is to promote prevention, encouraging breast self-examination and early detection to reduce the incidence of the disease.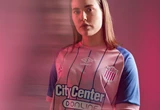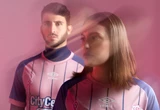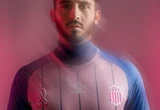 Styled in pink, the 'Pink October' jersey features a distinctive pink ribbon on the chest with "October 2023" placed underneath, symbolizing hope, strength, survival to those who face or have faced Breast Cancer.
Further details include navy and dark grey vertical stripes on the front, navy sleeves with pink trims, a pink crewneck collar.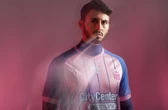 The jersey is available to order now via Umbro Argentina and will be worn for the first time on Thursday, 19thOctober, 2023.