Umbro have joined forces with North London lifestyle brand Lazy Oaf to drop a seriously drippy collection for Spring/ Summer '23.
Founded by Gemma Shiel from a North London Garage in 2001, Lazy Oaf is a design-led lifestyle brand with a history of doing things their own way. Beginning with hand-printed T-shirts sold from a stall in East London, it is now an. established independent brand, celebrating creativity, collaboration, and community.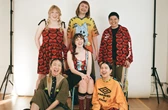 For Spring/Summer '23, the collection takes a deep dive into the double diamond archives from the 80's and 90's; applying classic Lazy Oaf prints and graphics to hero silhouettes.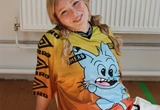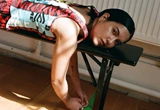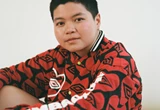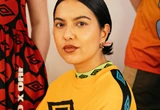 The stand-out pieces include a tie shoulder mini-dress, lace-up corset top and a new dress shape inspired by classic track jackets. Terrace staples including a coach jacket, football jersey and long-sleeved t-shirt are also included for the perfect seasonal look.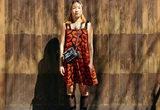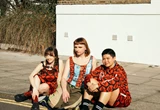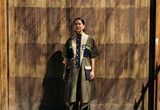 The launch campaign features teammates from London and Manchester based grassroots football teams Baesianz FC and Rain on Me FC, celebrating a new generation of players using football to shape their communities and build connections through sport.
The Lazy Oaf X Umbro collection is available now via www.lazyoaf.com.