Boot Room
Umbro Reveals Bright New Colourway For Tocco And Velocita
Following on from the classic black colourway release for Tocco and Velocita, Umbro issues a second, this time bright colourway – white/carrot/frost grey.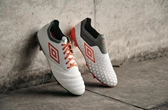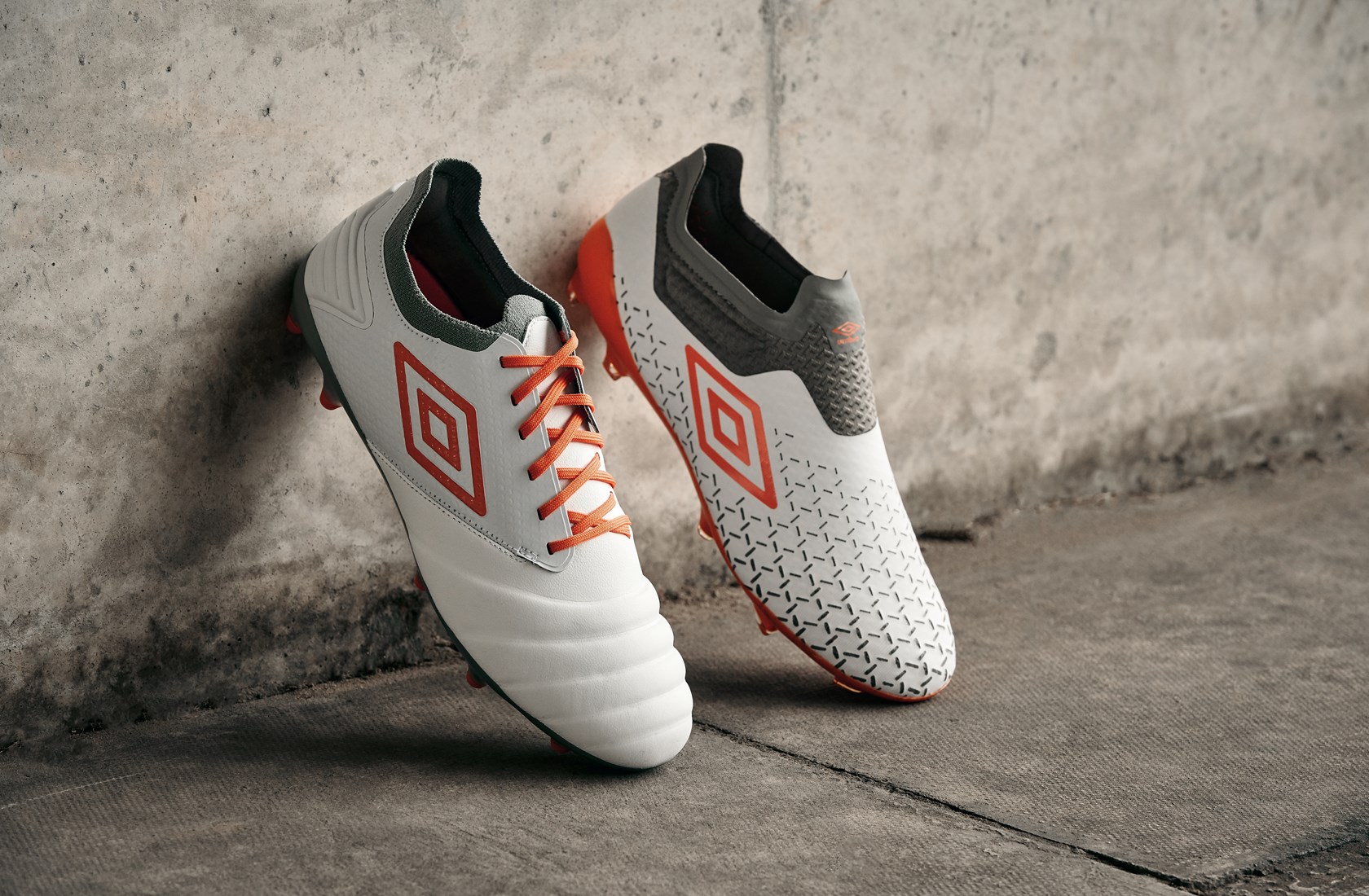 The Tocco combines the superior control of a classic leather boot with the lightweight profile of a speed boot. Like the first drop, the upper is made from water resistant Italian Idro-leather with 75% less water absorption – this means you can win and keep the ball no matter what the conditions.
Other simple features include D3O® foam on the forefoot to reduce bounce and enhance control, memory foam across the mid foot and a dual density Pebax® outsole for maximum energy return.
This is the boot for playmakers, who want to stand out on the pitch with skill and a sharp looking boot.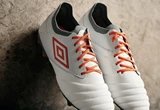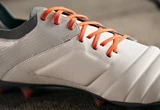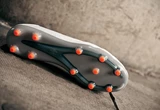 In synch with the Tocco, Umbro also drop a new colouway for the Velocita 5 Pro and Elite.
The Velocita gives attacking players everything they need and nothing they don't. It's a no-nonsense lightweight boot for effortless agility, aggressive change of pace, and streamlined multi-directional speed.
Featuring an auxetic memory flex upper, designed to meet the demands of dynamic movement, laceless or laced upper and a lightweight Pebax ® Sprint+ outsole for optimal traction and pressure distribution. 
It's simple. Our Game goes faster.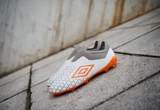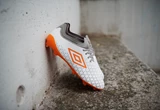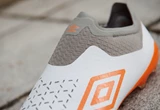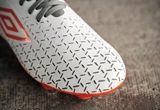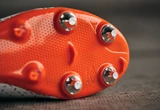 More Umbro Football Boots