Campaigns
A Speciali celebration
Thirty years have passed since we first released the Speciali, and there's still no boot in world football quite like it.
To celebrate, we have teamed up with Italian apparel brand LC23 to drop not one, but two limited edition products. The brainchild of Italian designer Leo Colacicco, LC23 specialise in handmade pieces and collections made with love out of his studio in Puglia.
The first drop is a limited-edition run of 92 shirts that clashes iconic double diamond jerseys released in 1992, the Speciali's year of birth. The result is a flamboyant jersey that expresses the fearless style and ingenious spirit of the players that wore the boots.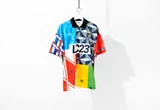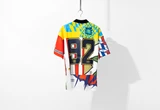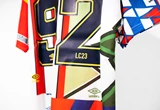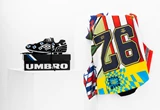 It wouldn't be a big boot birthday without the star of the show, introducing the Speciali 22. A playful take on the signature silhouette, the fold-over tongue sits atop of an eye-catching crochet upper that features flower-like designs in tribute to all the players that got the job done and looked good while doing it. Limited to just thirty pairs, this is the ultimate piece for collectors.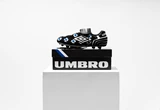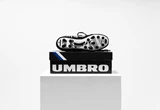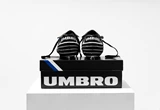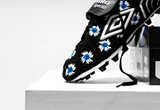 Both the jersey and Speciali 22 are available as a limited edition via www.lc23.it now.