Teamwear
Inspired By Gaming, Digital And Werder
Werder Bremen eSports and Umbro revealed the team's 20/21 jersey, influenced by the club's new Sports Arena and an iconic shirt from their past.
Styled in green with white detailing, the jersey combines elements of the virtual and the real through a striking shattered diamond pattern across the front, back and sleeves.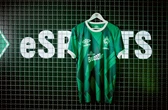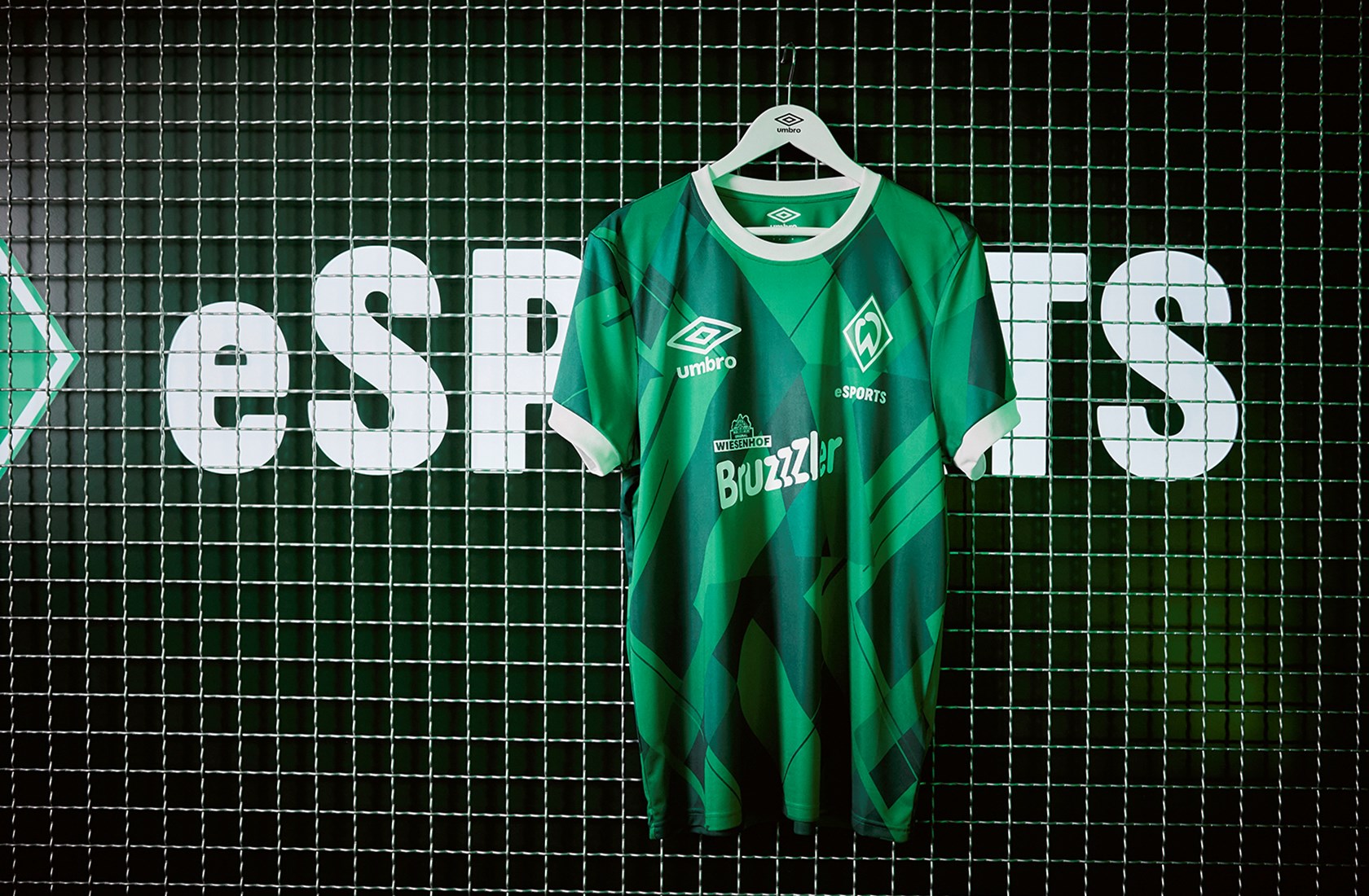 This graphic was influenced by an iconic home jersey worn by Werder Bremen during the 93/94 Bundesliga season and now can not only be found on the new eSports jersey, but also throughout the Sports Arena.
Call it coincidence, call it fate – in the same year, the Fifa video game series made its debut and its latest edition of this iconic game is being played by the Werder eSports team today.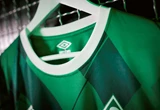 Formed in July 2018, SV Werder Bremen eSports compete in the Virtual Bundesliga Championship. The team's roster currently includes three professional esports athletes - "Megabit", "Dr. Erhano" and "Fifabio".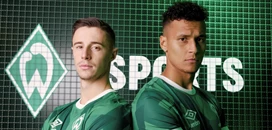 "I love the fact that the jersey combines the virtual and real pitch by putting elements of the arena into the design. Now our season can really start" - MegaBit.