Apparel
Our Game lives beyond the pitch - Vestiaire
Umbro France have teamed up with long term collaborator Sébastian Strappazzon to drop an exciting new collection for Spring/Summer '23.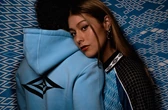 Co-founder of Franco-swiss fashion brand, Avnier, Strappazzon uses his experiences in music, film and design as well as inspiration from music, culture and sustainability.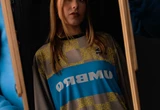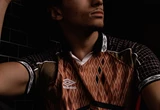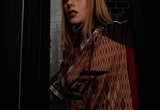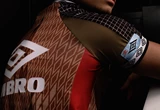 For Spring/ Summer '23, the unisex collection draws inspiration from the Umbro archive, youth culture and the theme of the "Vestiaire" or locker room.  This is captured through a vibrant seasonal colour palette, camouflage inspired patterns and relaxed fits designed for comfort and perfect for wearing in the street, on the terrace or after a match.
Key pieces include the Tracksuit set, Jerseys, T-shirts Hoodies and shorts for the perfect seasonal look.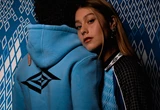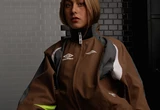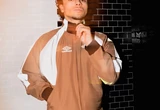 The Our Game lives beyond the pitch collection for S/S '23 is available now via umbro.fr