It's a training thing
It's a training thing X Alex
Alex started running ten years ago and is now a long-distance runner. As a solo pursuit, he runs to find some peace of mind, using training as a meditation tool.
Whilst training solo has its benefit's finding a running community has also allowed Alex to discover the energy and magic that happens when people come together. The joy of running is something he explores both personally and with the help of others.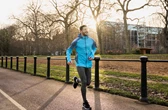 Each run shows him that you're never there just to better your own practice, but also to learn about others and through this you grow, and they grow as well.
Training allows him to fill his day with moments that can't be experienced in other ways which he finds fulfilling and running from a place of joy will always give you more.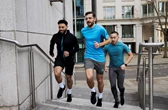 "Training is about commitment to yourself, and commitment to the future version of yourself."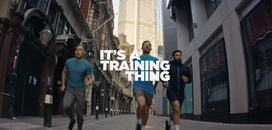 Check out more on Alex's story on @umbro social media channels. Stay tuned for more #itsatrainingthing stories coming soon.