Team Kits
Seongnam FC 23/24 Home & Away Kits
We are proud to present the new 23/24 home and away kits for 2-times AFC Champions League and 7-time K-league 1 champions Seongnam FC. Both jerseys have been styled with unique graphic treatments that reference the club's strength and determination ahead of the new season.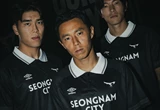 The black home jersey features a subtle graphic pattern across the front. This has been designed to appear like armour to reflect the strength and unity that the club are known for. Trims have been added in white with a double diamond pattern on the cuffs.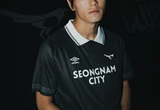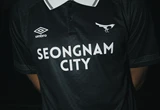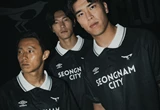 The away look has a luxurious feel to it. Styled in white, the jersey features vertical stripes and detailing in gold. The sleeves are also finished with gold diamond patterns for the perfect finishing touch.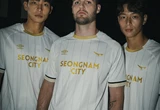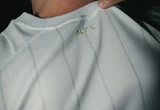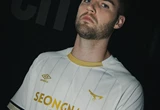 All jerseys are made from a lightweight, breathable performance fabric and are available via pre-sale from the Seongnam FC Store now.