We are very proud to reveal the new 20/21 kits for the 42 time Egyptian Premier League, 9 time CAF Champions League, 37 time Egyptian Cup and 2000 African Club of the Century winners, Al Ahly SC.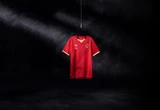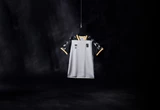 For us it is important to recognise Al Ahly's amazing achievements and their huge, incredibly passionate fan base – and so we injected our kit design for 20/21 with their iconography and cultural references. In special reference to the club's 9th CAF Champions League title, a star shaped symbol containing the number 9 has been added to the front of the jersey, just below the Umbro logo on the right hand chest. The kits underline the strong bond that exists between the club, the fans and Umbro.
All three jerseys are made from a lightweight double-faced fabric, which provides maximum comfort, whilst the engineered eyelet structure wicks moisture away from the body. This performance fabric is being used across all Umbro's key clubs, including the Republic of Ireland national team, Schalke and West Ham to name a few.
All three jerseys are finished off with a soft handle stretch rib at the cuff to aid freedom of movement, whilst the Home and 3rd jersey also feature lightweight interlock fabric on the sleeves delivering a two-way stretch for a performance fit.
The Home jersey uses Al Ahly's signature red as the base and features the iconic silhouette of the eagle across the main body of the shirt. The tag "Club of the Century" has been placed underneath the club's crest. Trims have been popped out in a gold colour, giving the kit a rich and heroic feel.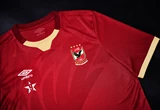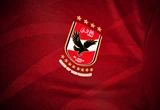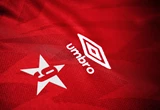 The grey Away shirt is a fresh alternative to previous seasons. The distinctive, layered sleeve graphics celebrate the club's culture in a contemporary way.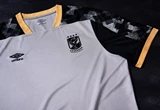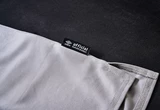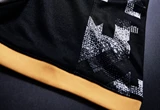 The 3rd jersey features a rich deep blue tone with red colour pops and will appeal to the club's youthful supporters. The graphic is based on a cumulative mix of patterns and features across the body of the shirt, whilst the back and sleeves are kept in solid deep blue. Rich details, for example a gold Umbro logo on the right chest complete this contemporary and striking design.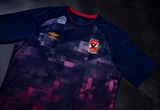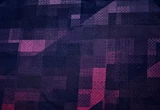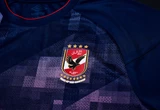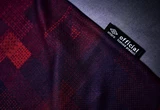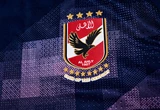 All jerseys are made from a lightweight, breathable performance fabric.
The jerseys are available now from namshi.com across GCC and Intersport Egypt.