Team Kits
Off to new shores
It's an exciting time for German fifth-tier club Bremer Sport-Verein as we join forces with them to drop four new kits for the 21/22 season.
Based in the city of Bremen, the club was founded in 1906 and have a rich history in German football. Before the formation of the Bundesliga in 1962, the club competed in the Oberliga Nord against many of the clubs now competing in the national leagues above them.
Today, they compete in the fifth tier of German football and have enjoyed great success on the pitch with 9 trophies since 2014.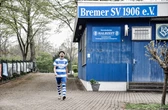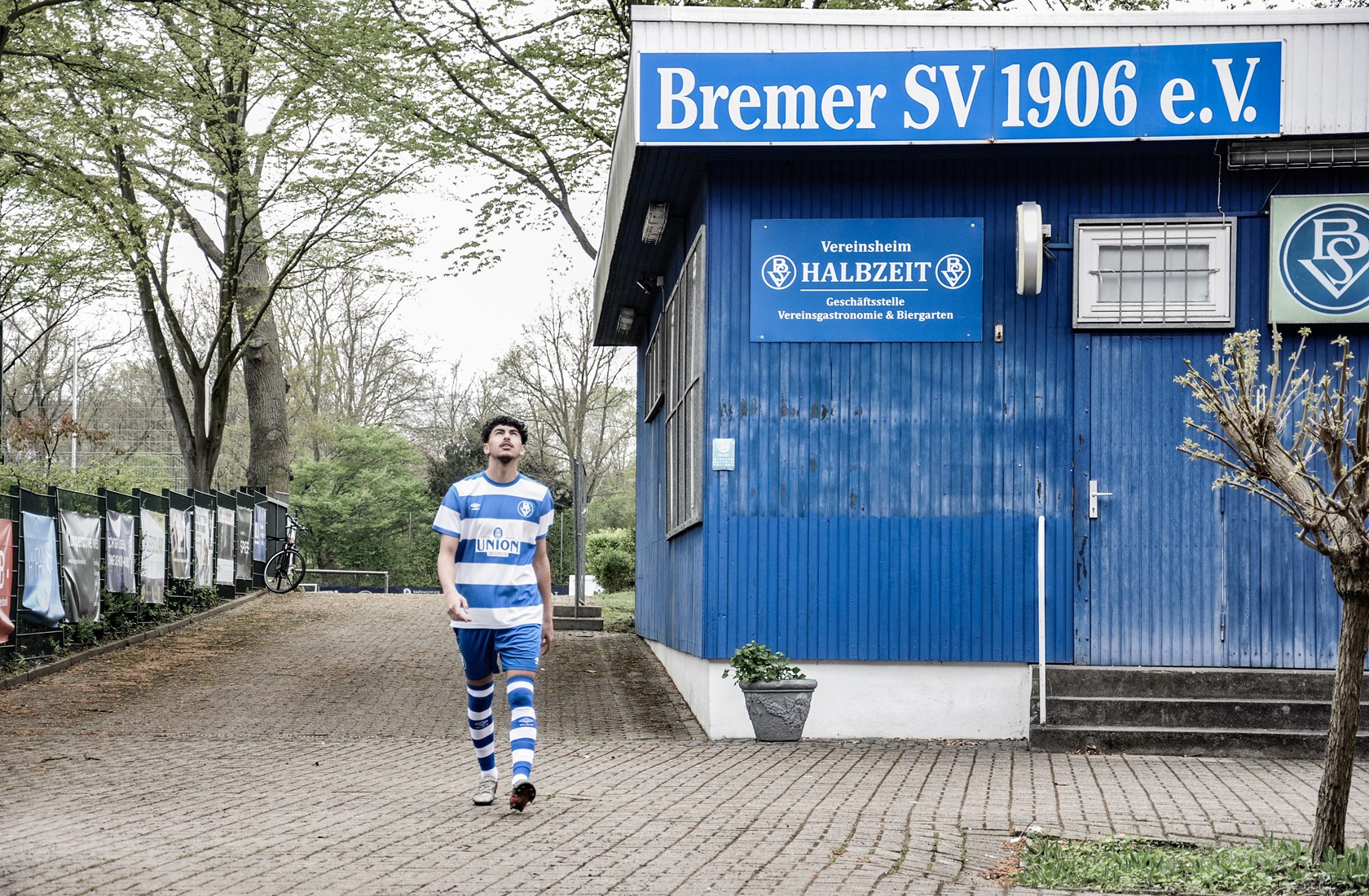 For 21/22, the club has launched four new kits. The home jersey features the club's traditional hoops in blue and white. The look is completed with a blue crew-neck collar and matching cuffs.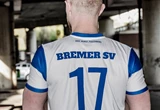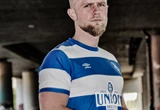 The away jersey is styled in a futuristic grey and yellow colourway. It also features a geometric graphic pattern across the chest.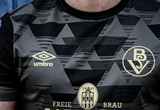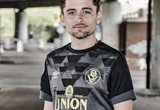 For special occasions, a reggae-inspired kit will be worn which features a striking yellow jersey, green shorts and red socks.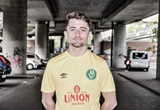 Following victory in the Bremen cup last season, the club has also qualified for the country's biggest domestic competition and will take on the reigning Bundesliga champions.
For the game, they will wear a special cup jersey. This is styled in navy blue and features a white collar with diamond taped cuffs.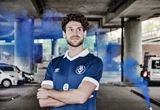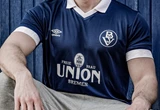 The game takes place on 07.08.21 and we wish the club all the best for the match and the season ahead.