Team Kits
Jamaica 21/22 home & away kits
We are proud to unveil new home and away jerseys for the Jamaica national team.
For 21/22, each jersey takes the colours of the national flag and fuses them with graphics inspired by tropical flora on the island. More specifically, bark that can be found on the trees in the forest.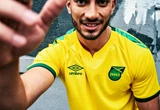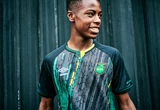 The gold home jersey keeps it simple with an embossed pattern on the front. On the shoulders are graphics which feature the Jamaican flag with green and black chevrons. The finishing touches are a gold crew-neck collar and green and black cuffs on the sleeves.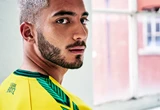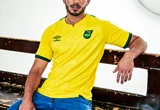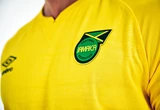 For the away jersey, a vibrant graphic pattern covers the front. This is styled with contrasting shades of black, green and gold. The look is completed with green cuffs on the sleeves and a crew-neck collar.
A special sign-off has also been added to the back of both jerseys featuring 'Reggae boyz' – the nickname of the national team.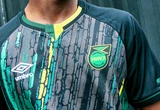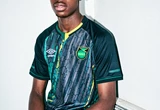 Both kits will be worn during the 2021 Gold Cup campaigns which kicks off in 12/07/21. The jerseys will be available to order from 30/06/21 in selected countries.